LUMI Wins Good Design Award for Studio TV Floor Stand
Date: 2020-10-23
The Good Design Award has announced its 2020 winners, and LUMI is honored to win this symbolic award.

Presented by the Japan Institute of Design Promotion (JDP), the Good Design Award is a uniquely comprehensive platform for design evaluation and advocacy since 1957. It is a sign of high quality, innovation and creativity, which attracts about 5,000 entries submitted worldwide each year. G-Mark, the symbol of the award, has been recognized widely as an icon representing excellent design.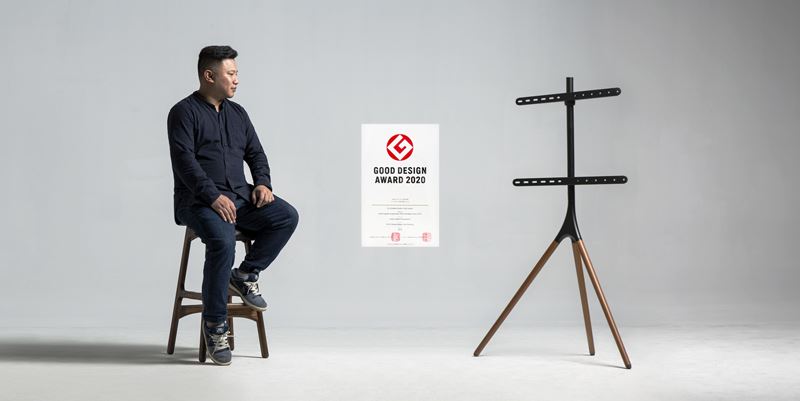 The award-winning product from LUMI is the Artistic Easel TV Floor Stand FS12-46F. It features a minimalist style design with shades of intense black and glossy amber, providing a stunning image to the viewers. Crafted out of natural beechwood – a rare wooden material among other existing products, it gives the TV a feel of high quality and conveys a hint of natural appeal. Thanks to its tripod function, this sturdy TV stand is incredibly stable. It can hold 45'' to 65'' screens, with a maximum weight of 32kg. Besides, it allows 360-degree screen rotation, supporting a flexible viewing perspective. As stable as fashionable, this artistical TV stand features an anti-tip TV safety strap that prevents TV tip-over and ensures the safety of the viewers and family.