WE ARE
DIFFERENT
Have you ever wanted your very own marketing team,
available to follow your ideas and needs, delivering the most professional content to your customers?
LUMI Marketing Support can become an integral part of your business by supporting you with the
highest quality Marketing Collateral - including print, digital, web and more - for free or at a nominal price.
We do the heavy lifting so you can focus your time, energy and financial resources on selling products -
isn't that why you got into business in the first place? Review this information and then give us a try!
Hi-Resolution

Studio Shot
Animated GIF
Product photography can make all the difference when making a sale, but it goes beyond simply taking nice photos. Professional
photography involves all aspects and angles of a product, including proper lighting and backgrounds. Our professional photography
helps customers make informed decisions, building brand confidence while creating a desire for the products being sold.
VIDEO

PRODUCTION
With our professional video production experience, we can help you create engaging content that educates and converts into sales and brand recognition.
From script to screen, we'll help you communicate your message clearly and effectively, driving traffic from social media into your shopping cart.
Experienced scriptwriting
Live-action shooting
Immersive scenarios
Professional models
English narration
Copyright-free BGM
Animation
View Our Demos
Live-Action
Video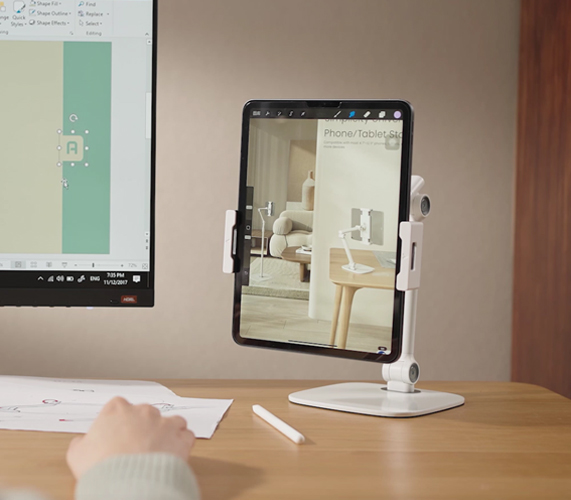 Social Clips
Animated
Video
Corporate
Video
GRAPHIC

DESIGN
When you choose LUMI Marketing Services, you have the expertise, creative talent and in-house resources available to take your projects from boring to brilliant. Better, faster and more cost-effective. What are you waiting for?
Catalog design & layout
Creative concept & art direction
Copyright-free images
Online brochures & e-commerce posters
Copywriting
Prepress
Printing
Brochure
(≤ 20
pages)
10

workdays
Catalog (20-100 pages)
10-30

workdays
Poster (1 item)
2

workdays
View Our Work
INDUSTRIAL

DESIGN
From concept to production, LUMI's industrial designers will sketch, render, 3D model, create prototypes and test ideas to find the best possible solutions to design a product that meets the end-user's needs. In the final stages of the design process, our industrial designers will work with mechanical engineers, material management, and manufacturing to bring ideas to life through production, fulfillment and ultimately marketing.
Technical sketching
3D rendering
Material selection
Mock-up development
Prototyping
Functional testing
...