The Weekend Getaway in Hangzhou
Date: 2018-05-21
Many of people today are consumed with speed, swallowing life whole without time to savor it. Maybe it's time to take time to restore your life balance, "to do things properly, and thereby enjoy them more" as Carl Honoré says. So why not plan yourself a fun-filled getaway from daily chores and trifles and make it to be one of your memorable experience? And for Lumi's staff, their most recent getaway was their weekend trip to Qiandao Lake and Fuchun River in Hangzhou. In mid-to-late May, Lumi's staff visited QiandaoLake and Fuchun River in groups during their weekends. And had waited upon themwas two-day refreshment with fresh air, crystal clear water and picturesquelake views.
1. Qiandao Lake (Thousand Islets Lake)
Qiandao lake(Thousand Islets Lake)is one of the most visited tourist attractions along with West Lake, Linyin Temple, etc. in Hangzhou. As the largest man-made lake in China, it was formed after the completion of the Xin'an River hydroelectric station in 1959. Embraced by green hills, Qiandao Lake boasts lush forests. On the afternoon they arrived, the team first went to the renowned Forest Oxygen Bar, feeling refreshed from inside out. And then, regardless of the drizzling rain, they enjoyed themselves by cycling around the Qiandao Lake.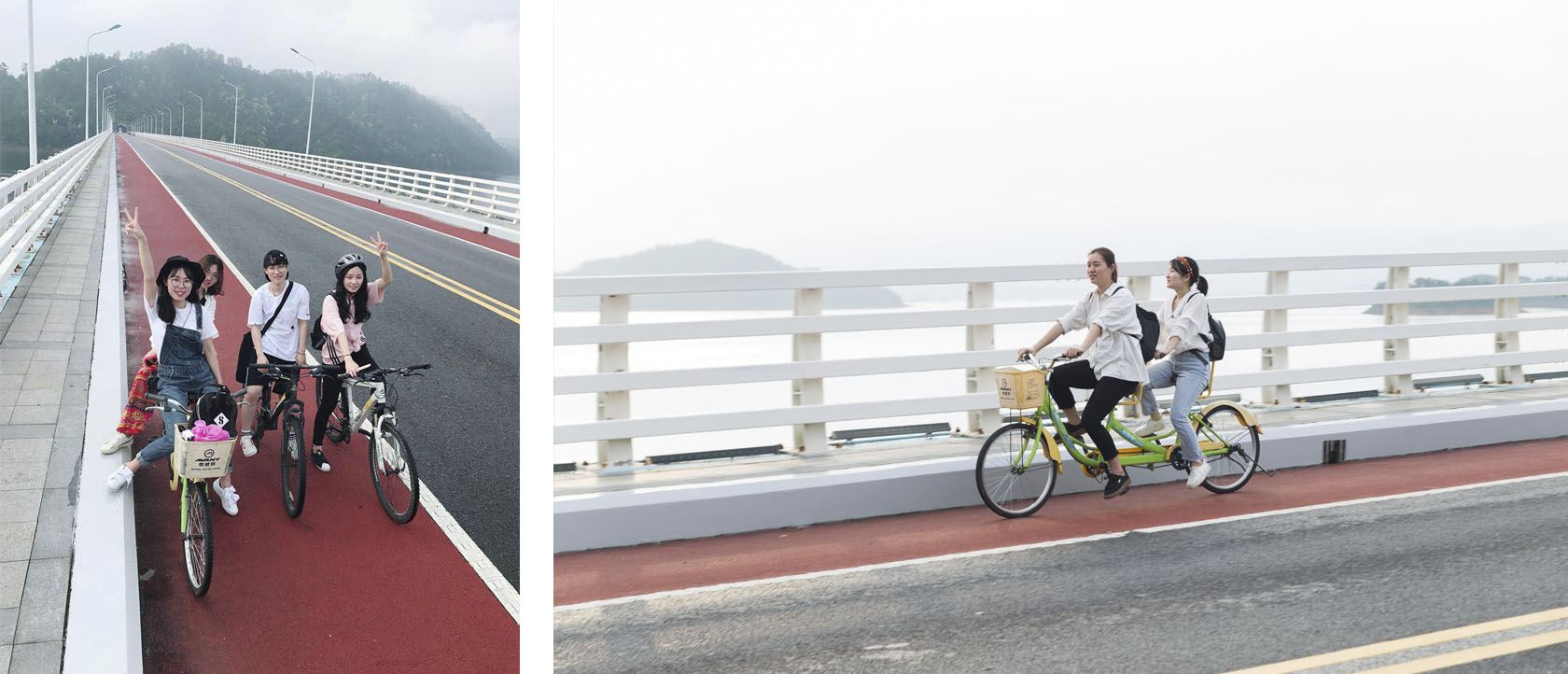 In Hangzhou, there is a saying goes that people fails to see the true face of Thousand-Island Lake without going to Meifeng Island. So the team's next thing on the itinerary was to explore the Meifeng Island, first by boat and then by cable car. And when they finally arrived on the island, commanding views from a great height and treated by the picturesque scenery of numerous islands scattered in various shapes, they knew why the island deserved its name.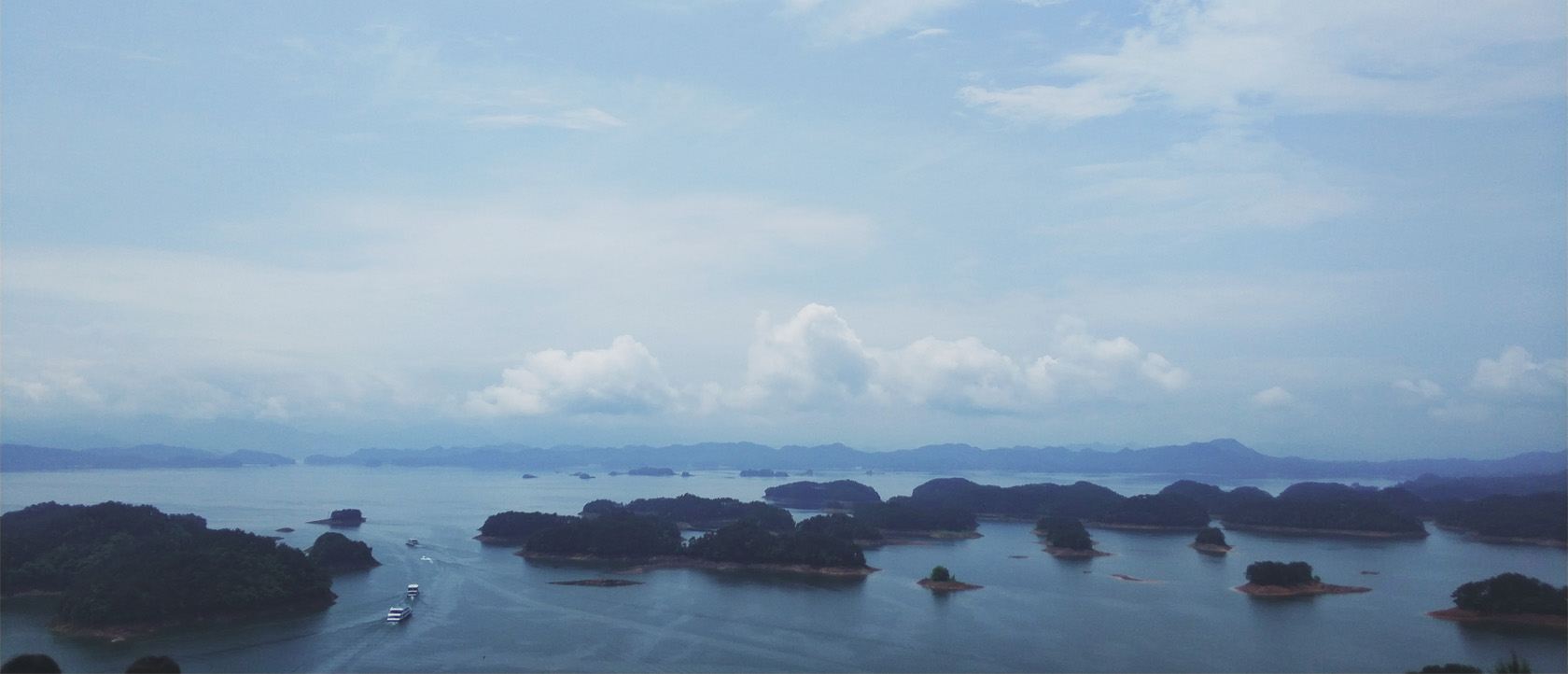 2. The Fuchun River

The other team spent their vacation in another attraction, the Funchun River. While nestling in a landscape of un-spoilt natural beauty and marvelous mountain splendor, the Fuchun River offers all the beautiful scenery one can expect. The team first went to the Yaolin Wonderland, which tops the list of China caves. With delightfully complicated cave landscape and magnificent stone landscape, Yaolin Wonderland was praised by the famous painter "rarely seen in China and the world". Then the team went on their journey, drifting upon the mirror-like lake surface on a bamboo raft and enjoyed fully of the agreeable temperament completed by the shimmering river and groves of lush green trees alongside.


Another attraction on the itinerary was the Yan Ziling Fishing Platform. It is a place where Yan Ziling, a scholar during the Eastern Han Dynasty(25-220), once fished. Yan who was too proud to accept an official post from the emperor, returned to the countryside and made a living by fishing. It is also a place where numerous talented and virtuous persons and men of letters wrote poems or painted pictures.
3. Delicacies and local specialties
After feasting your eyes on the beauty of nature, there's nothing better than to feast your taste buds on the local specialty - fish-head soup. Fresh fish are usually steamed in a traditional local manner. Famous cuisines also include fish with green onions, fish ball soup, wild boar strips with salt and pepper and silver-fish chowder.


Having experienced great scenery, indigenous culture and local cuisine, Lumi's team went back to Ningbo. And what will the team explore next? Stay tuned for Lumi's future wonderful adventures.