Free Your Hands to Create More Possibility
Date: 2021-04-28
"Before designing a new series of tablet stands, we did a survey of people's real needs about the stand," said Kimi, the product manager from LUMI, "and we found that, not surprisingly, as tablets and iPads has become the productivity machine while on-the-go or in your office, people have various requirements upon the stand."
Mary, a successful 35 years' old business woman, always work at home after getting off work. "I always join online meeting at home. To be honest, iPad is one of the essential working suppliers for me. And for my daughter, iPad is a necessary learning tool because she always takes online courses. We both need an angle adjustable tablet stand to lift the iPad to our eye-line. And it would be better if the stand can place my tablet in portrait or landscape position, we can easily change the direction of the iPad while working or studying. Then I can free my hands to typing and my daughter can free her hands to writing."
Kiki, a fitness buff, likes to go workout. "A sturdy and solid holder which can firmly hold my tablet in position while exercising is what I want. The stand can perfectly position my tablet for HIIT, Strength and Yoga courses, then I can fully devote myself to exercising."
Stella, binge-watches TV series once have time. "I'm a couch potato and I like spending hours immersed in my favorite TV series. I'd like to have an angle adjustable tablet floor stand. Whether I sit or lie on the sofa, I can easily find a proper and comfortable viewing angle. The stand should be stable but sleek, I can put it in corner when there is no need for the stand."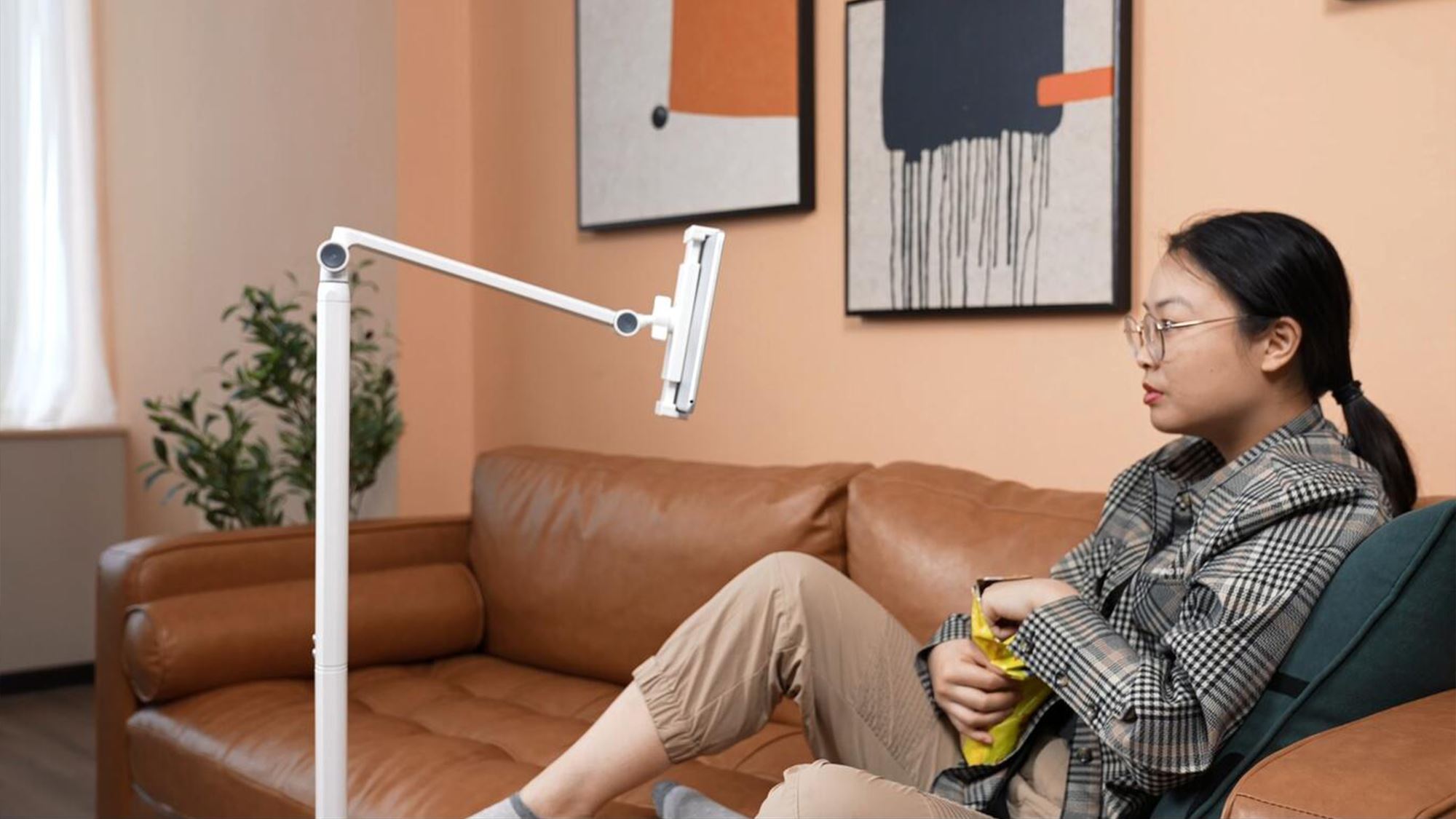 Taking all the findings of the survey into consideration, LUMI introduces the PAD30 Series - Universal Tablet Floor & Tabletop Stands to people who are finding a stable, sleek and adjustable stand.
The PAD30 Series can serve you all the needs of using a tablet whether you are at home or in the office, more convenient for reading, typing, watching videos, video calls, online meeting and course, etc. The sleek and stylish design offers elegant appearance. With adjustable fixing panel, it can grab 4.7''-12.9''tablets with little to no effort. Large solid base can firmly hold the 1kg (2.2lbs) tablets in place once in position. You can make your device at optimal viewing position with angle adjustment function. Besides, the soft rubber pads hold your device securely without scratches or damages. This stand makes every detail excellent.
Click here to see more detailed information.