Desks Come First: The Quickest Way to Get Active
Monitor Arms/Stands: Elevate the Monitor for Better Viewing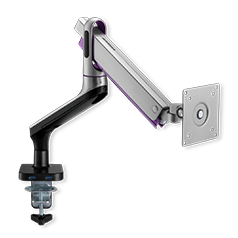 For Office
Featuring modern-designed arms and outstanding flexibility, LUMI's office monitor arms/stands combine great looks and smooth movement resulting in a better work experience. Explore the most recommended monitor arms award IF and Red Dot Awards.
Read More
For Pro Gamers
The Premium Gaming Monitor Arms/Stands raise the bar of gaming gear. An innovative industrial design combined with an instantly iconic look delivers enhanced functionality to the monitor arm. For a more exciting gaming atmosphere, we've added a variety of lighting effect options to the arms.
Read More
Risers & Stands: A Little Adjustment Goes a Long Way
For Monitors
Positioning your monitor at the optimal eye level naturally improves the body posture. Plus, the space below a riser helps organize keyboard, mouse, books and more for reclaimed workspace.
Read More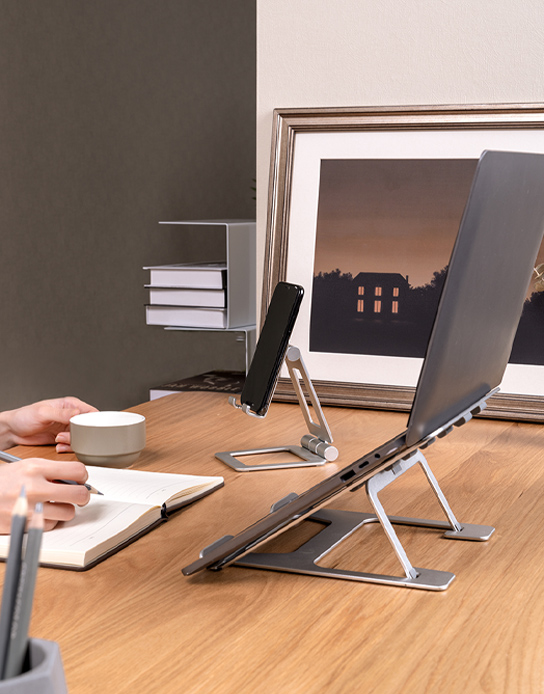 For Laptops/Phones
A laptop , tablet , phone or Apple Watch can replace a PC for most tasks especially while working from home. Simply adjust the angle to reduce strain and fatigue on eyes and neck. And the folding and light-duty design makes it easier to transport anywhere at home.
Accessories: Bring Work to Life
Footrests/Standing Mats
Standing or sitting for long periods of time on hard sufaces can put undue stress on your body. Standing Mats are designed to encourage natural movement while standing and the Footrests raise your feet for a improved circulation.
Keyboard Trays/Risers
A simple solution that promotes a flat or slightly "negative tilt" position to avoid uncomfortable and potential damaging to the wrist.
Read More
Cable Management
Tame those cables and wires around the workspace, keeping the area free from trips and wire pulls - allowing you to concentrate 100% on the work at hand.
Read More
CPU Mounts
Places the CPU in a safe location, up and under the desk while providing improved cleanliness and protects valuable equipment from dust, cable pull or accidents.
Read More
Organizer Kits
Aiming to maximize efficiency and productivity in the workspace, the Organizer Kits optimize space on the desk and under the desk with its instinctively useful design.
Read More
Wall-Mounted Accessory Holders
Easy to be mounted on the wall, the Accessory Holder is a nest for small items. Free up your deskspace and fully utilize your spacious vertical space.
Read More
Still Didn't Find Something Right for You?